The NOHrD ELASKO bars has your full-body & soul training experience in mind. Take advantage of the unique Elasko Fitness concept for a complete workout session, where elongating exercise and stretching are not just meant for warm-up and cool-down, but an integral part of your workout.
The NOHrD ELASKO bars will teach you how to stretch properly and improve your posture. Target the following areas:
– cardiovascular system
– balance and coordination
– muscle tone
– abs and core
– posture and precision
– regeneration and relaxation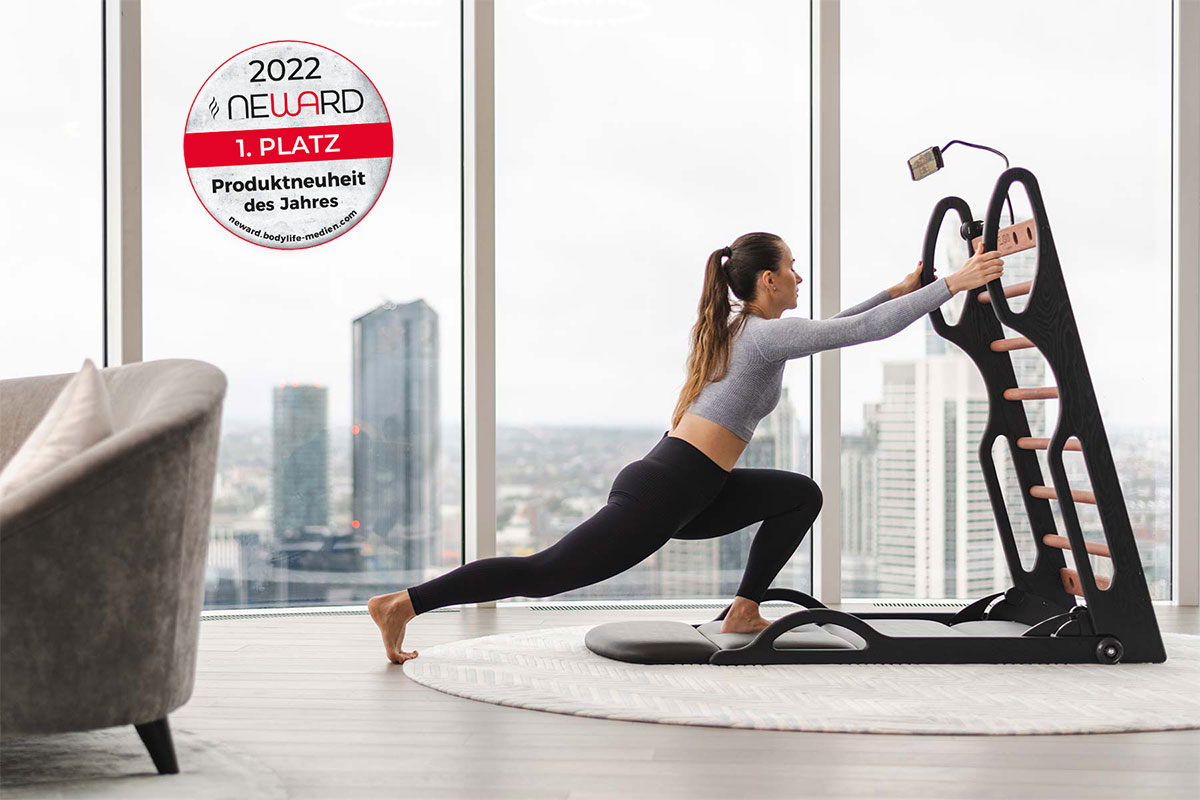 Stretching 2.0
Workout & Stretching in One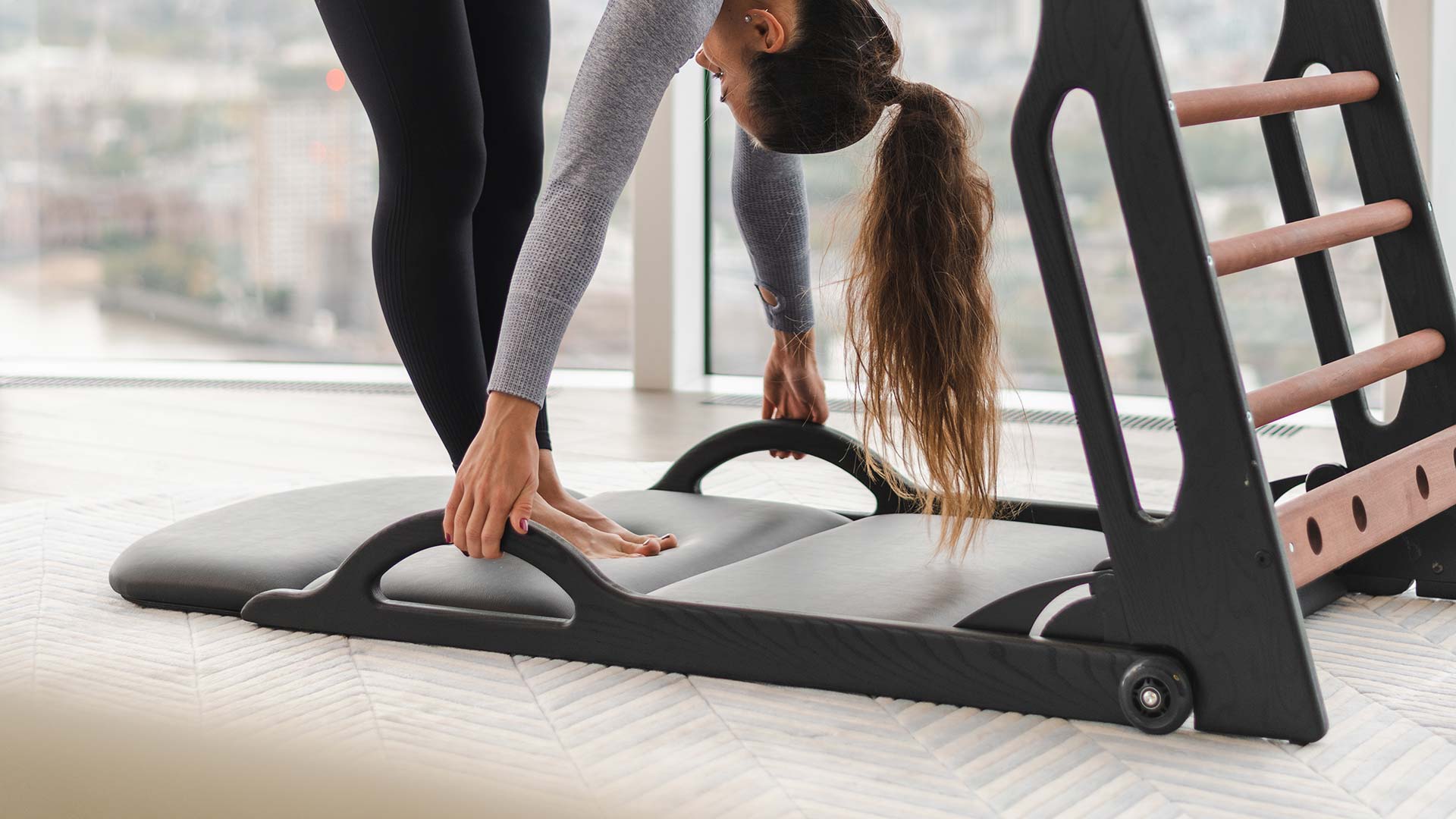 Side handles
Smooth side-holding loops for special deep tissue exercises.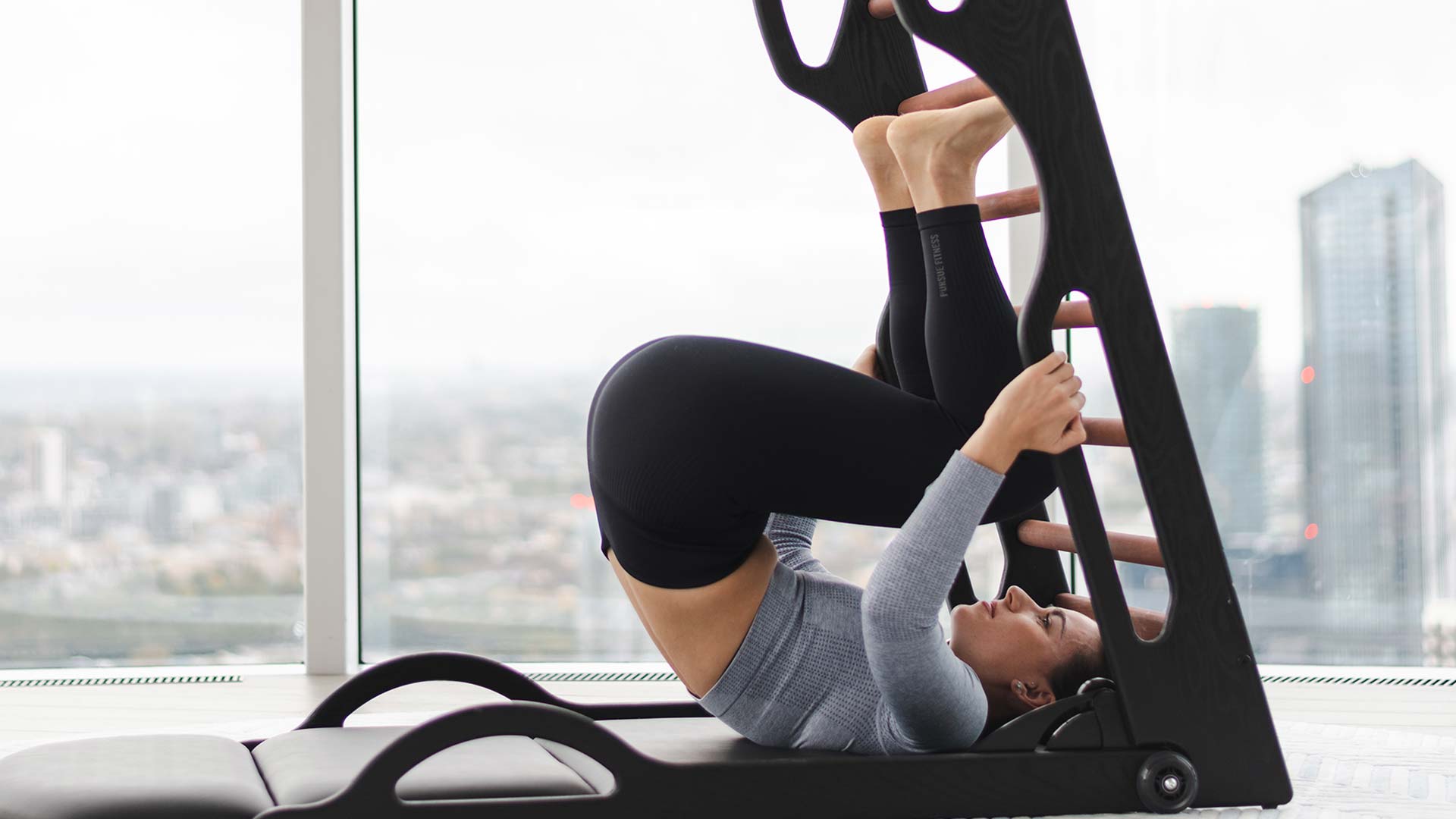 Bars
Six sturdy rungs for various levels of flexibility.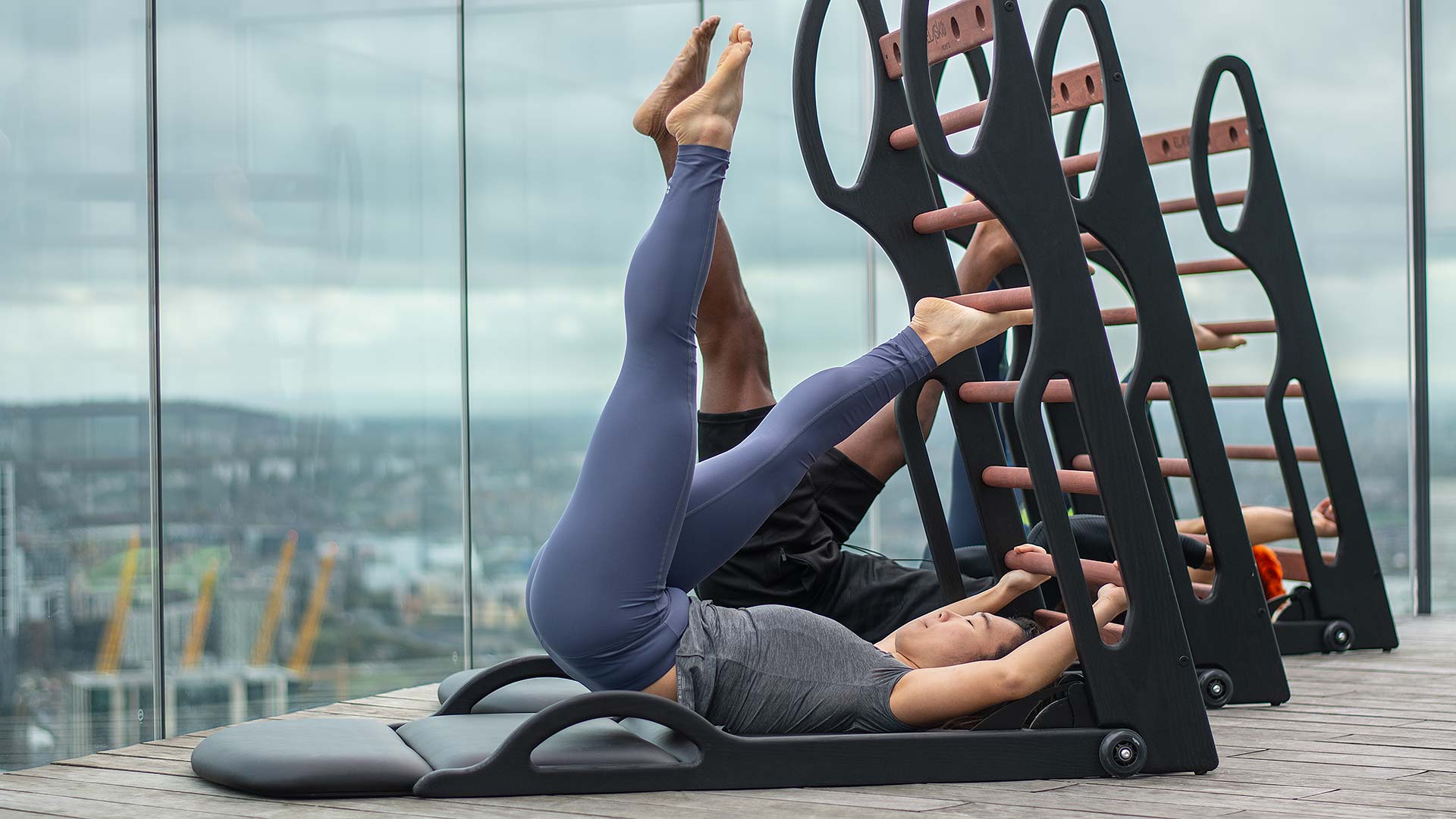 Mat
Upholstered exercise mat for safe standing and comfortable prone or holding positions.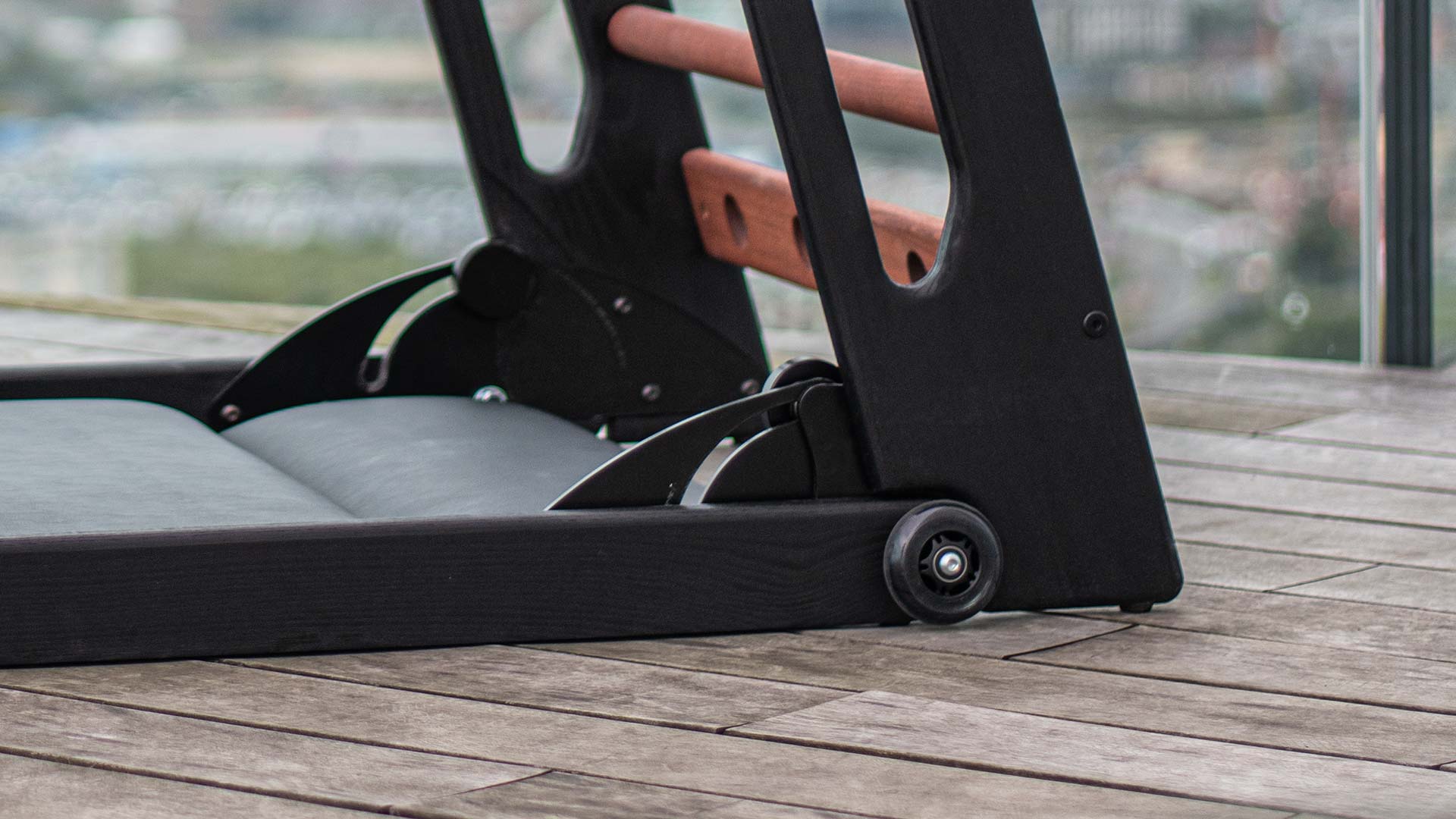 Wheels
Ball-bearing dolly wheels serve the innovative fold-up mechanism for easy handling and adjustment.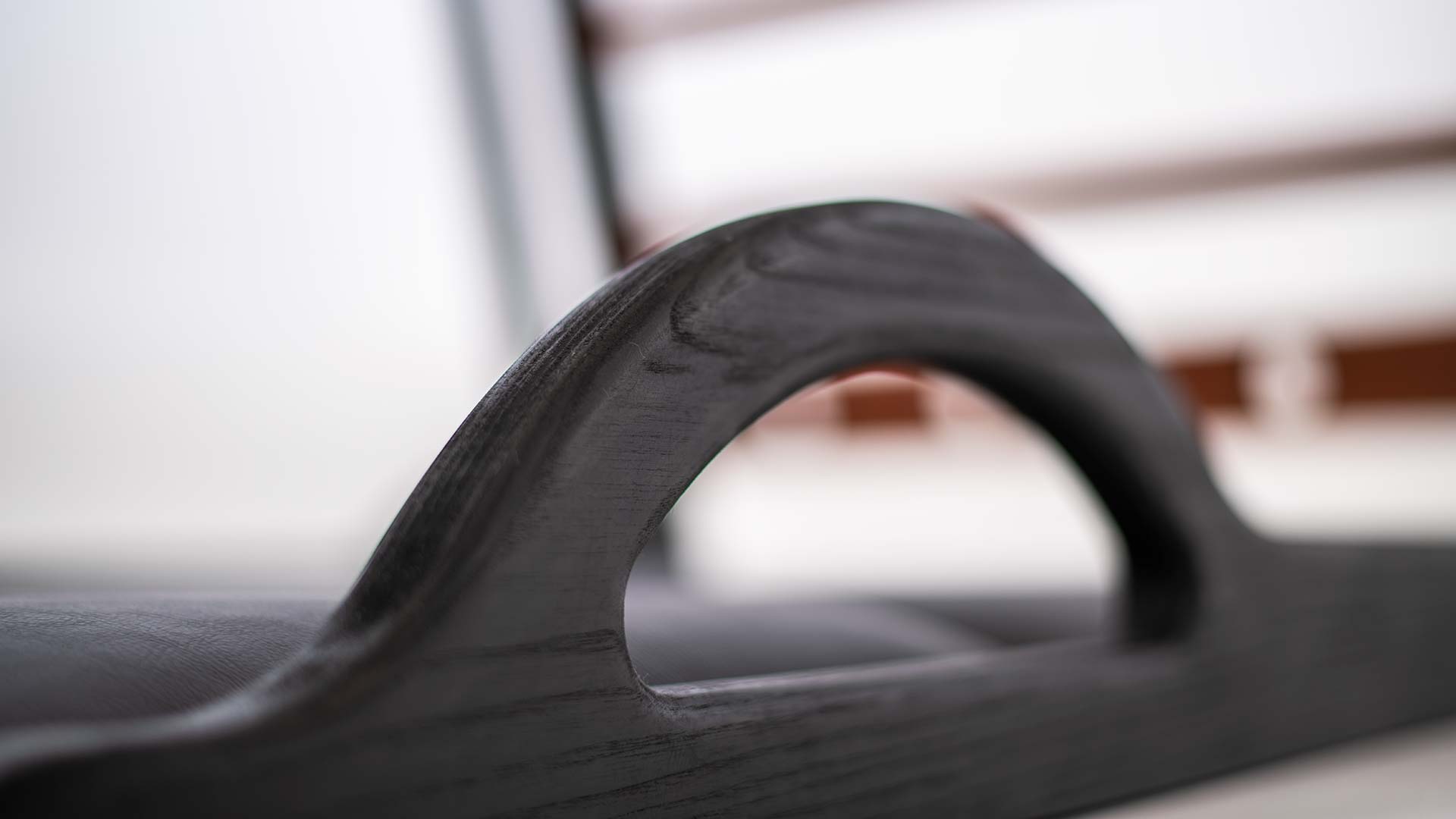 Materials
Handmade in Germany: highest quality, solid wood frame and bars render a beautiful, natural feel; exercise mat made of artificial leather.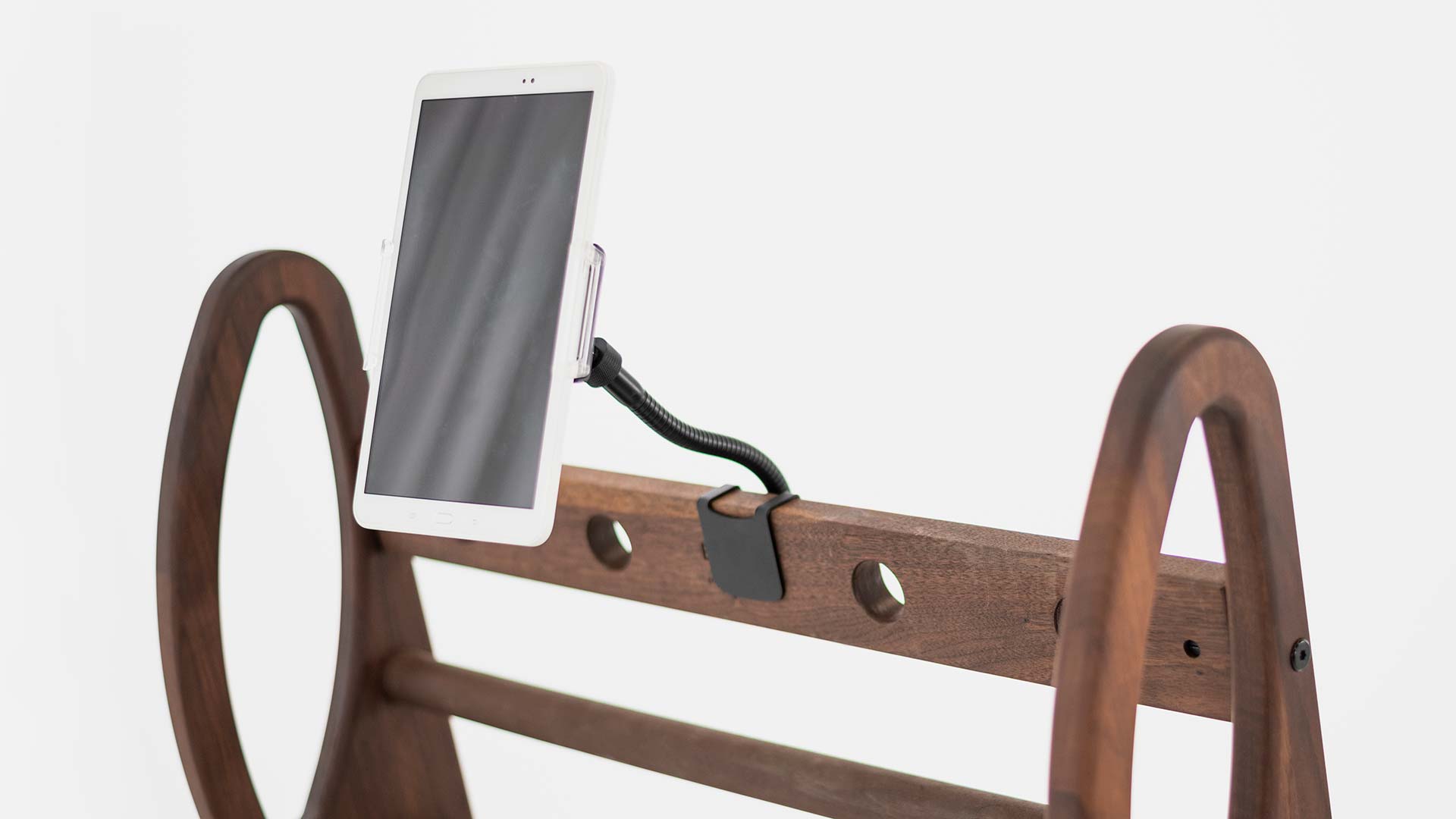 App
The ELASKO Exercise App provides structured, guided training sessions. Complete workouts available in English and German.
*Tablet not included
ELASKO Exercise Program
Incl. App for iOS & Android

Details:
– over 40 locations
– varied workouts
– choice of German and English languages
– detailed exercise pointers
– full range of difficulty levels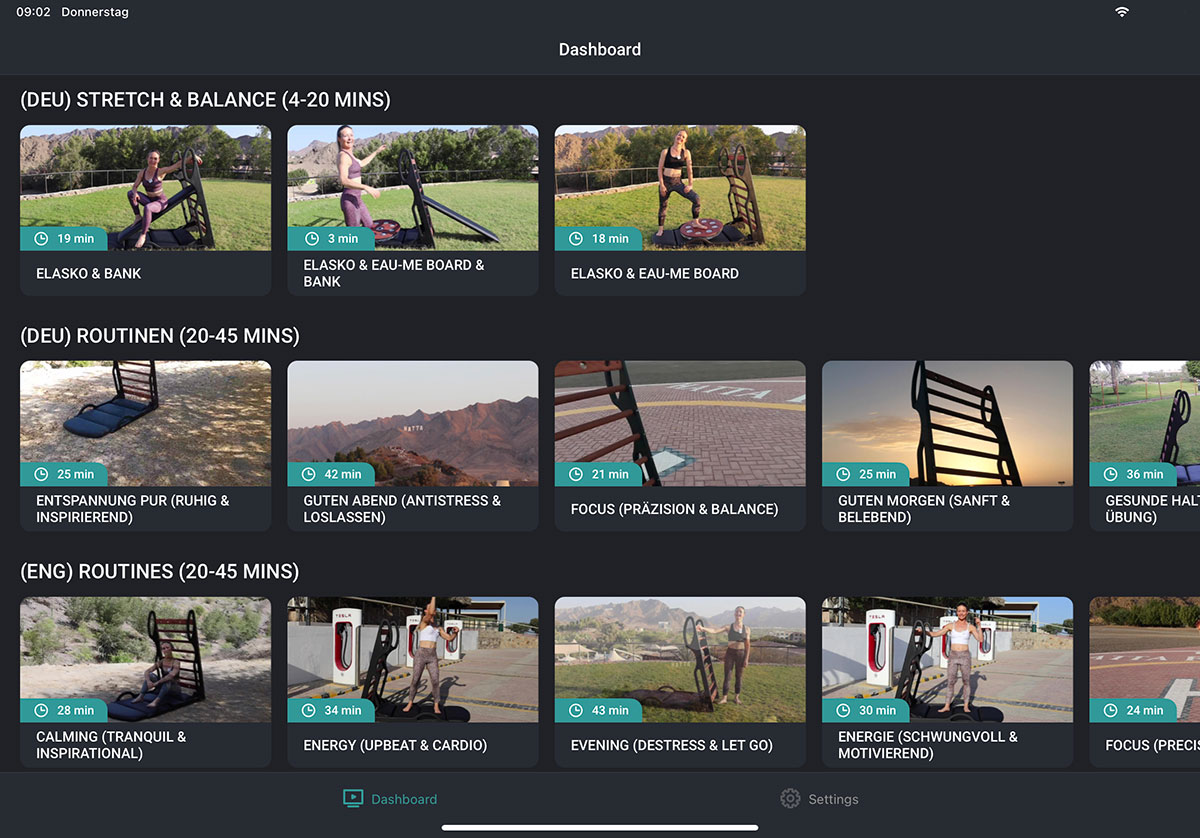 The ELASKO Technique is a dynamic stretching technique designed for strengthening and enhancing muscle tone by using your body's own energy. Find your inner strength and power combined with exercises to unlock your joints, loosen body tension and free your mind.
The NOHrD ELASKO bars will add a new dimension to your exercise routine. The different rungs and side handle spacing allow you to perform innovative stretches. The NOHrD ELASKO bars features an upholstered mat for extra comfort during stretching offering an extra aspect of support to this equipment design.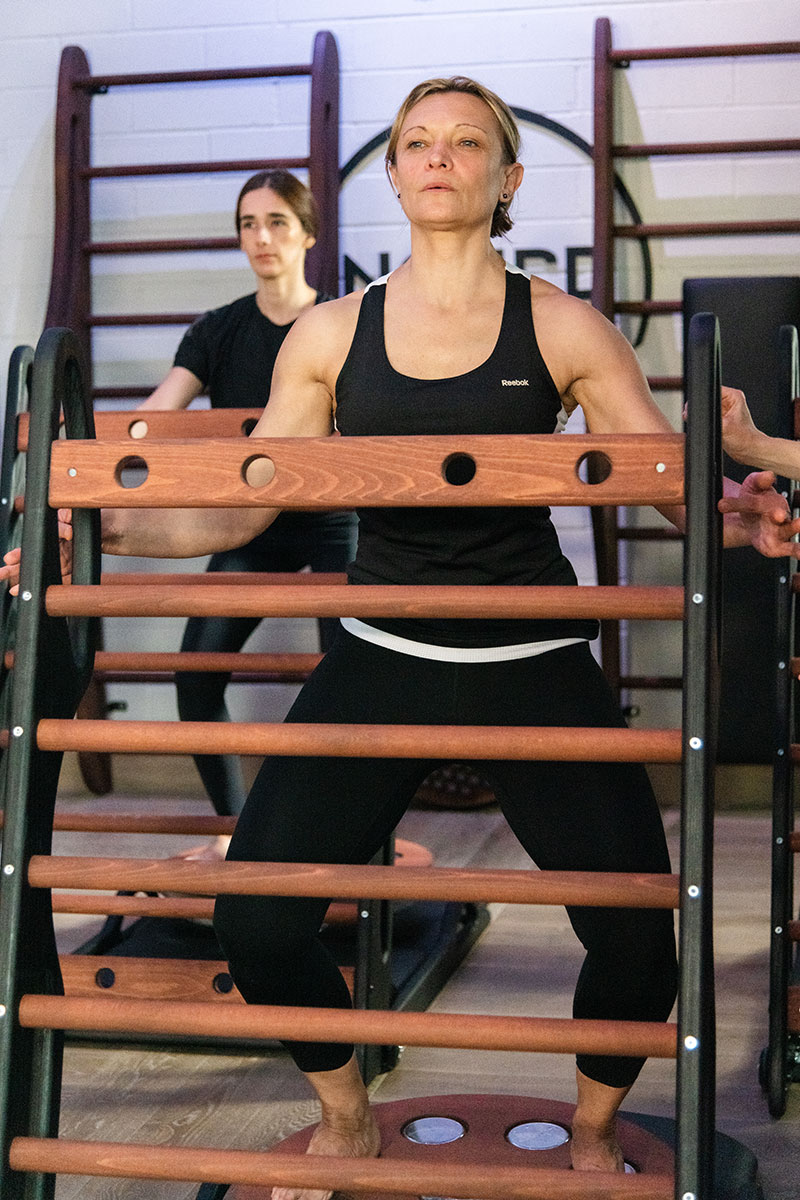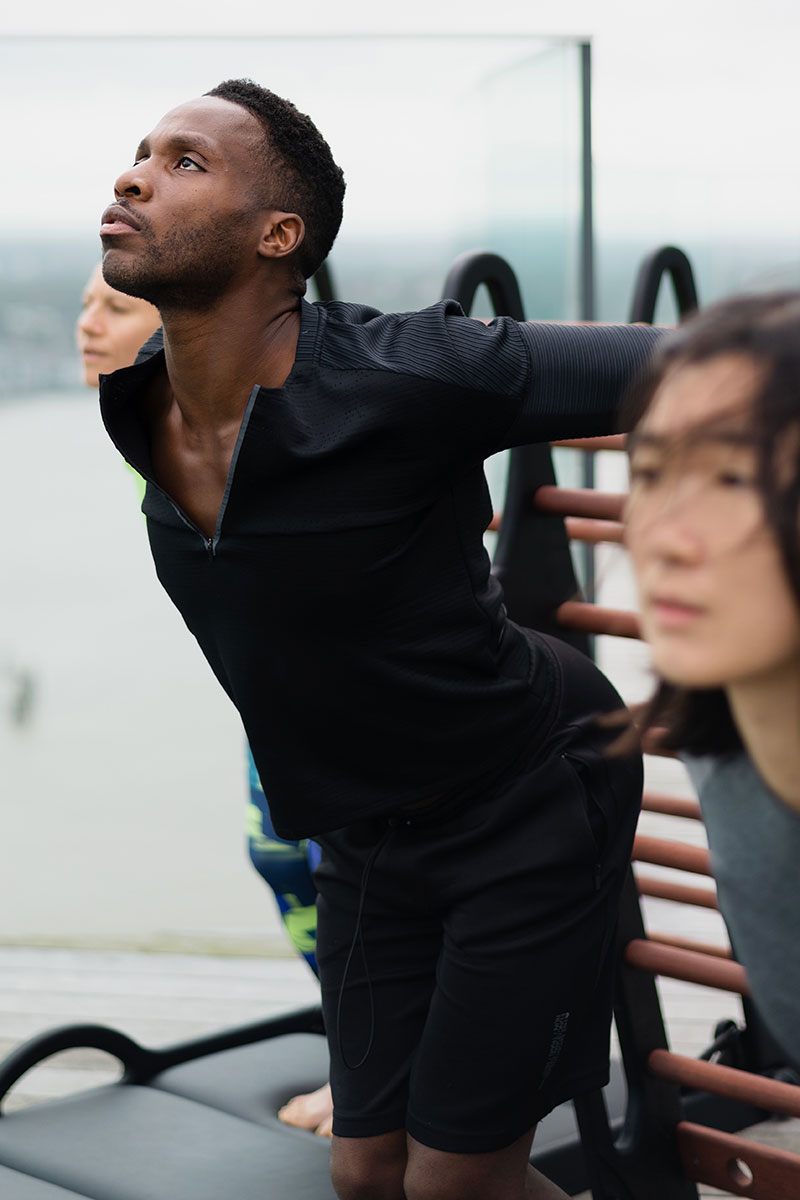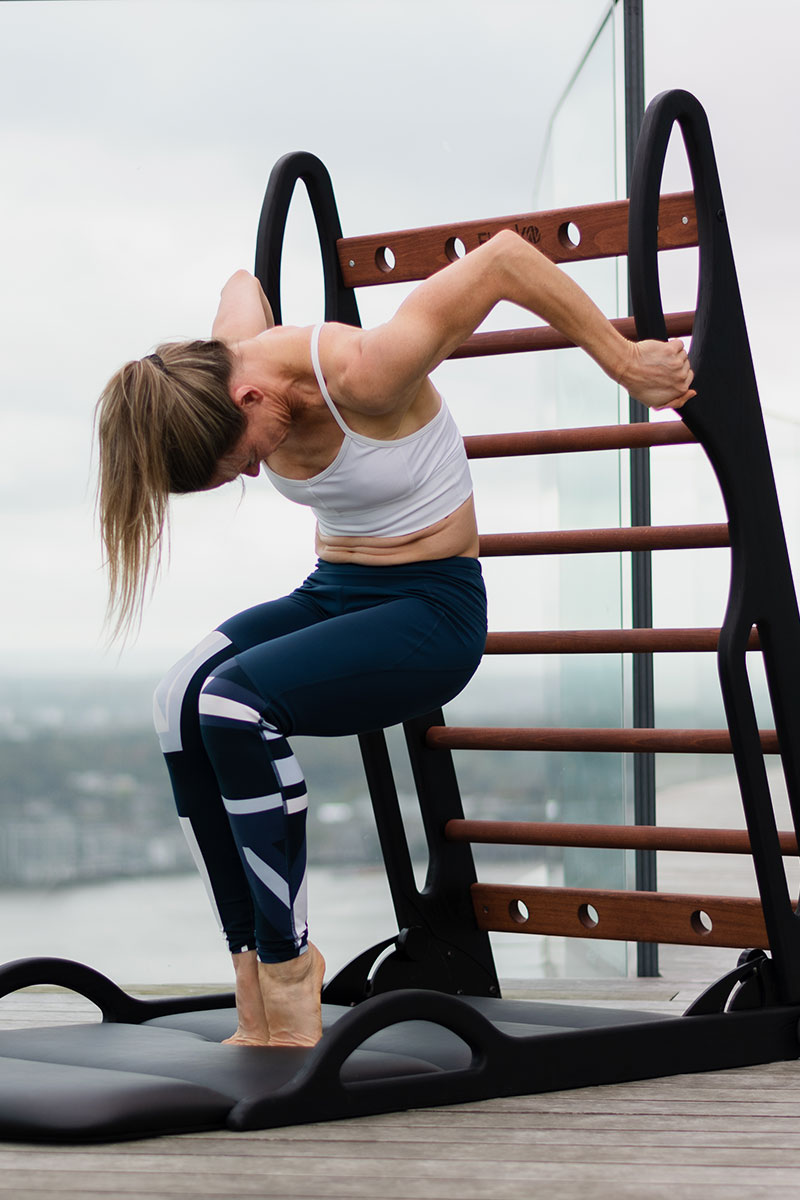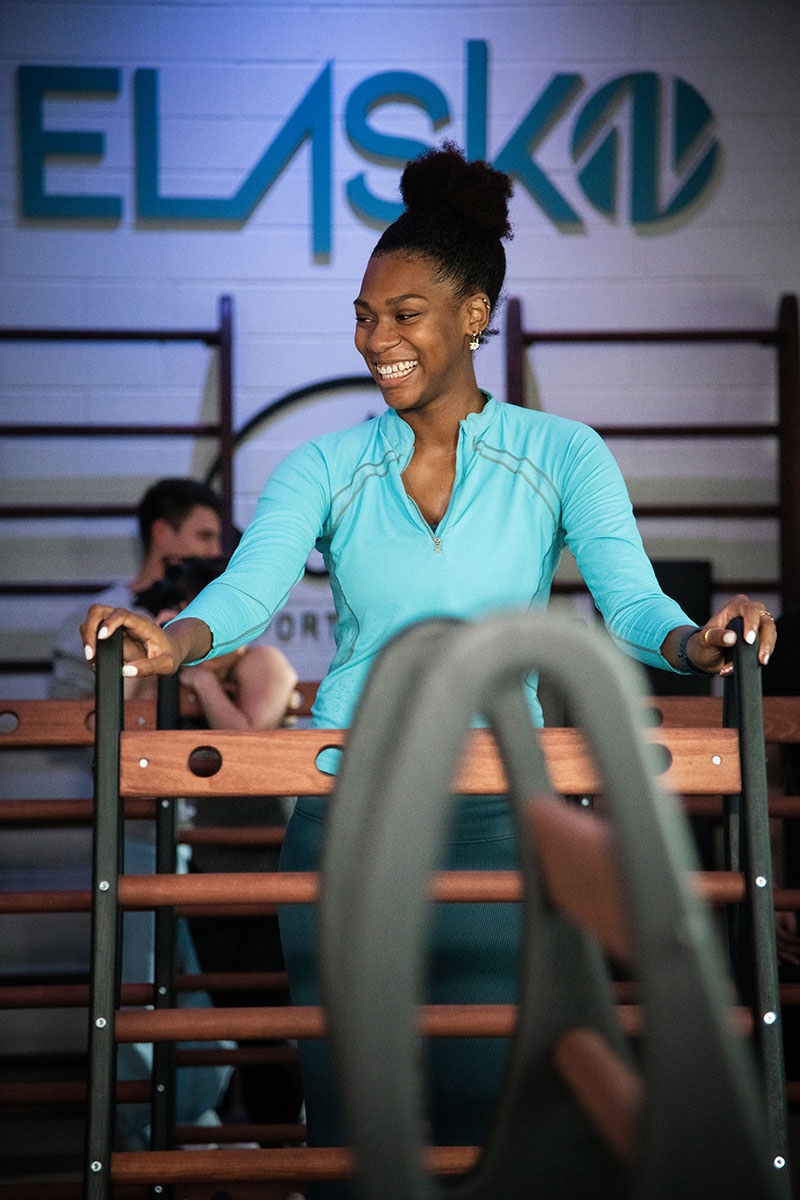 Technical Characteristics
Case for smartphone and tablet included
Built-in transfer rollers
Built-in rubber feet
Number of bars: 6
Maximum user weight: 150 kg
Weight: 40 kg
Dimensions (LxWxH): 158x79x137 cm